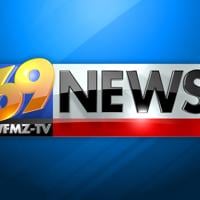 Unified Data Forms an exclusive partnership with Restaurants Canada to revive the restaurant industry | New
TORONTO, December 2, 2021 / PRNewswire / – Unified Data has formed an exclusive long-term partnership with Restaurants Canada to provide key support and information to restaurants and food service providers as they recover from the impact of the pandemic of COVID-19.
Restaurants Canada will be able to take advantage of Unified Data's 3 core product offerings:
Store login: which provides information on the opening / closing rates of chain and independent restaurant units, identifies emerging markets and growth in geo-specific regions.
Consumer connection: which provides insight into consumer buying behavior, how customers research the menu, cuisines and brands.
Menu connection: that analyzes over 40 billion data points to identify trending menu items, flavor trends and brand-specific information.
"Unified data enables our industry to identify specific emerging trends, both in our local markets and nationally. Data-driven decision making is absolutely the future of the food industry, "said Chris Elliott, Senior Economist at Restaurants Canada.
Unified Data is able to deliver unique consumer insights to food service providers using an artificial intelligence platform leveraging 40 billion real-time data sets across 450,000 restaurant menus to over a million restaurants in Canada and United States. Unified data enables restaurant leaders to make informed decisions that lead to higher ROIs by fully understanding the customer's buying journey, consumer behavior and industry trends.
"We are truly honored to partner with an industry heavyweight like Restaurants Canada, especially during one of the most difficult times in our industry's history, we want the restaurant industry to be good. equipped for the challenges and opportunities that arise from a post-pandemic world, "said kyle brown, co-founder of Unified Data.
About unified data –
Unified data fuels ingenuity, innovation and knowledge by tracking the restaurant customer's purchase journey where it all begins – online. We uncover new insights into consumer behavior in the 900 billion dollars The North American restaurant industry, right from the start.
www.unifieddata.ai
To arrange an interview or for more information, please contact:
kyle brown, Unified data
1.833.640.3282
View original content: https://www.prnewswire.com/news-releases/unified-data-forms-exclusive-partnership-with-restaurants-canada-to-revive-restaurant-industry-301435933.html
SOURCE of unified data