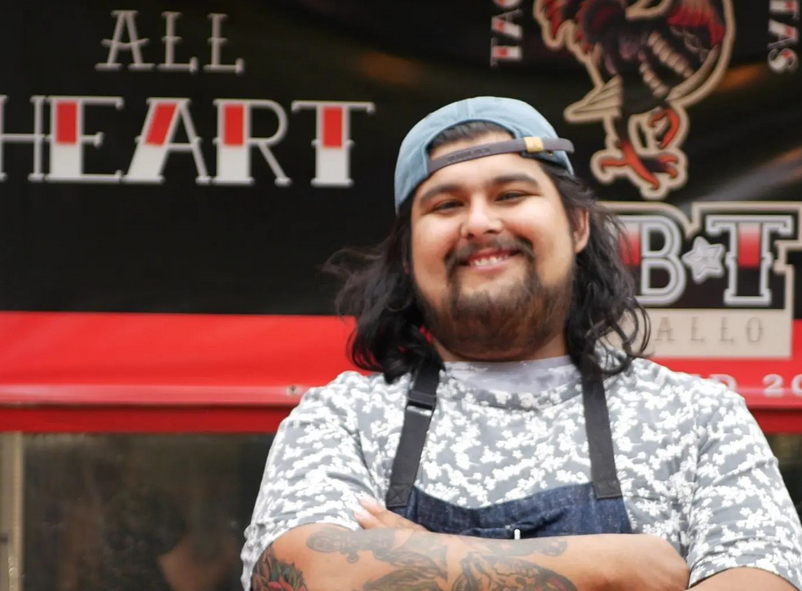 TBT El Gallo taco shop plans second Willow Lawn location
A fan-based take-out taco spot is looking to add a new, larger co-op just above the county line.
TBT El Gallo has an ongoing deal for a second location in the former Pie Five Pizza Co. space in Willow Lawn.
The expansion is a first step in owner Carlos Ordaz-Nunez's attempt to make TBT El Gallo a bigger player in the Richmond-area restaurant scene. He is also considering buying a food truck and also wants to add a third location.
"The objective is to make TBT a regional force. It depresses me when channels that aren't from Richmond or Virginia come up like, 'Hi, we're here,'" he said.
He will start with the 2,400 square foot space in Willow Lawn, for which he expects to sign a lease this week. Ordaz-Nunez said the space will accommodate around 60 people.
The menu will include dishes for which the restaurant gets the TBT part of its name: tacos, burritos and tortas. El gallo means the rooster in Spanish and refers to a nickname Ordaz-Nunez received as a child after a bad haircut.
The Willow Lawn location will also allow for the addition of beer and wine to the menu, which Ordaz-Nunez does not have at TBT's original El Gallo location at 2118 W. Cary St., which opened in March 2021.
"We only sell takeout," he said. "We don't have the crutch of alcohol to boost our sales."
Ordaz-Nunez said customers have responded with a high level of enthusiasm to the concept in the year since it opened in the Fan and that it has been a success despite the pandemic.
"The fact that we were able to survive all these obstacles, it amazes me," he said. "I compare it to a pirate ship. It's a bunch of people everywhere trying to stay in the air while you take on water. We have to drag our ass or we'll drown.
To fuel his expansion plans, Ordaz-Nunez is hosting a fundraiser with a goal of $250,000 on WeFunder, a crowdfunding site that allows anyone to invest in businesses in exchange for an equity stake. The campaign, which began early last week, had raised $85,550 by Friday afternoon. Ordaz-Nunez said he has enough money to open the Willow Lawn spot, and additional funding will fund the food truck and third location.
There is no timeline on when the third location will open, and Ordaz-Nunez has not decided where it will be located.
He said he decided to start a Wefunder in order to strengthen ties with his restaurant's subscribers.
"A few months ago I had a revelation while filling out paperwork for an SBA loan: why was I letting this faceless banker, this faceless corporation, take advantage of my business? I much prefer to have my community that has been in my corner since I've been in the parking lot (enjoy it)," he said. "They're the ones who should be taking advantage of it."
Ordaz-Nunez credited what he called a positive work environment and the sharing of tips among staff as factors in TBT El Gallo's success. He said he hoped to offer health insurance and employee benefits after the third site opens.
"Hospitality starts with how you treat your staff and I believe that. I do my best to be a good employer. Once you establish this love and care within your walls, it will radiate out to the people you you serve," he said.
Pie Five closed its Willow Lawn location in 2019. Other Willow Lawn restaurants include IHOP, Cava Grill, Chopt, and Five Guys, among others.