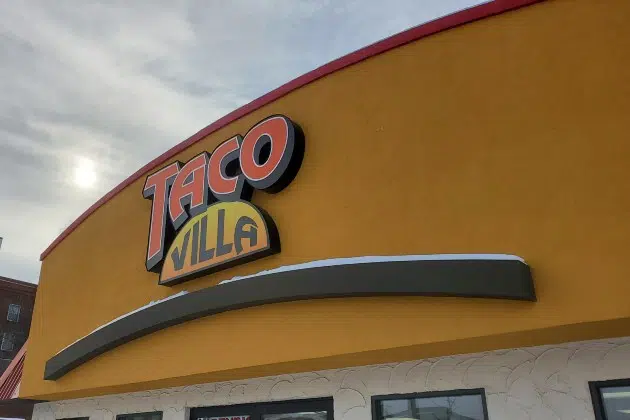 St. Cloud's original Mexican restaurant to reopen
(KNSI) – Taco Villa will reopen in downtown St. Cloud next month. Bob Abel and his daughter-in-law, Sue Abel, are bringing the local Mexican restaurant back nearly a decade after the last store closed. Bob says the restaurant was a local favorite.
"You know, it's almost like a cult, Taco Villa. People who remember the flavor. Remember, its distinctive quality. They're going to be happy. The recipes are absolutely original and authentic family. We have worked with the family.
In 1966, Lyle and Ken Kjesbo opened what was thought to be one of Minnesota's first Mexican restaurants on 25th Avenue and Fifth Street. Ken would die two years later, leaving Lyle and his wife to run the restaurant. Taco Villa had been open in the St. Cloud area for almost 50 years. At one point, there were three locations in the St. Cloud area, with the last store closing on Christmas Eve in 2011 due to Lyle's declining health.
Bob says he's dreamed of bringing Taco Villa back for about four years and is working with relatives of the Kjesbo brothers in Texas to bring the restaurant back to life.
"People who remember its distinctive flavor are going to be delighted. And I think that's it. The world is a little crazy today. And it's nostalgic. A few years, maybe a decade ago, the world was different. And I think people like that.
He says he expects changes to the menu like chicken options when the restaurant opens, but don't worry.
"there will be items that are new. We're going to keep it simple and the same, we're not going to go crazy and crazy. The formula, the plan worked and we think it will work today.
Taco Villa is in the process of ordering food, finalizing the menu, and hiring staff. Bob says Sue Abel will be in charge of the restaurant's day-to-day operations. Taco Villa plans to open in the first half of February. The restaurant is located at 25, 9th avenue north, in downtown Saint-Cloud.
___
Copyright 2021 Leighton Enterprises, Inc. All rights reserved. This material may not be broadcast, published, redistributed or rewritten in any way without consent.