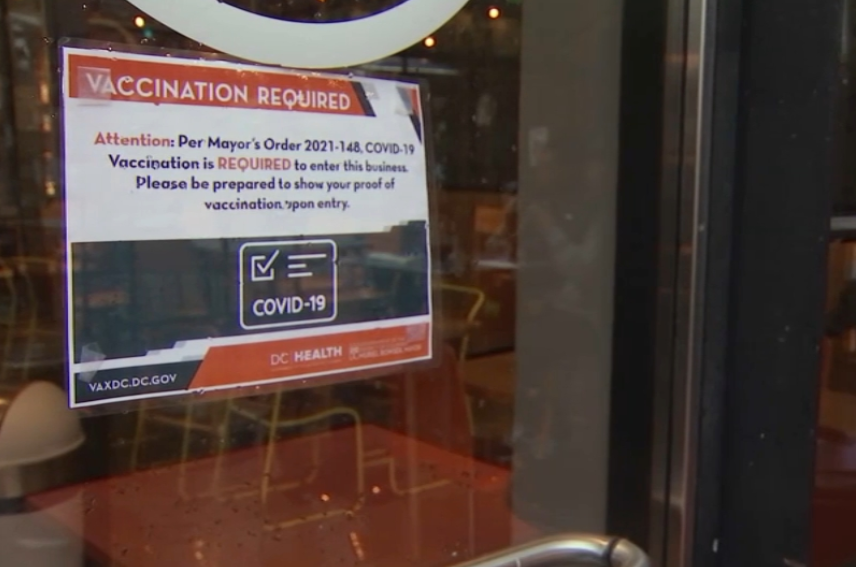 Some DC restaurants are starting to require proof of vaccination for dining room diners – NBC4 Washington
A New Year brings new vaccine requirements in Washington starting Jan. 15, but some restaurant owners have said they want to start implementing the new mandate on New Years Day.
Throughout the District, the mandate will apply to persons 12 years of age and over. They will need to get at least one shot by January 15 and the second shot by February 15.
As of Saturday afternoon, the Hatoba ramen restaurant in Navy Yard now requires all diners inside to present vaccination cards.
"We just opened and so far everything is fine," said Daisuke Utagawa of the Daikaya restaurant group. "With us, safety is of the utmost importance to us as well as to the customers, so we just said let's do it this way."
The Neighborhood Restaurant Group also jumped on the mandate early. They have 19 restaurants in the area, like Blue Jacket and Iron Gate.
People can show their actual vaccination card or a photo of it on their phone, and they must also show their photo ID to go with it.
"It's great," said Kumar Venayagamoorthy, who was visiting Navy Yard. "I think it helps everyone."
Montgomery County is also considering implementing a vaccination mandate.
"It makes me feel better. I think if you're going to be in an indoor space with other people laughing and drinking, that makes sense, so I have no problem with that, "said diner Sarah McKinney.