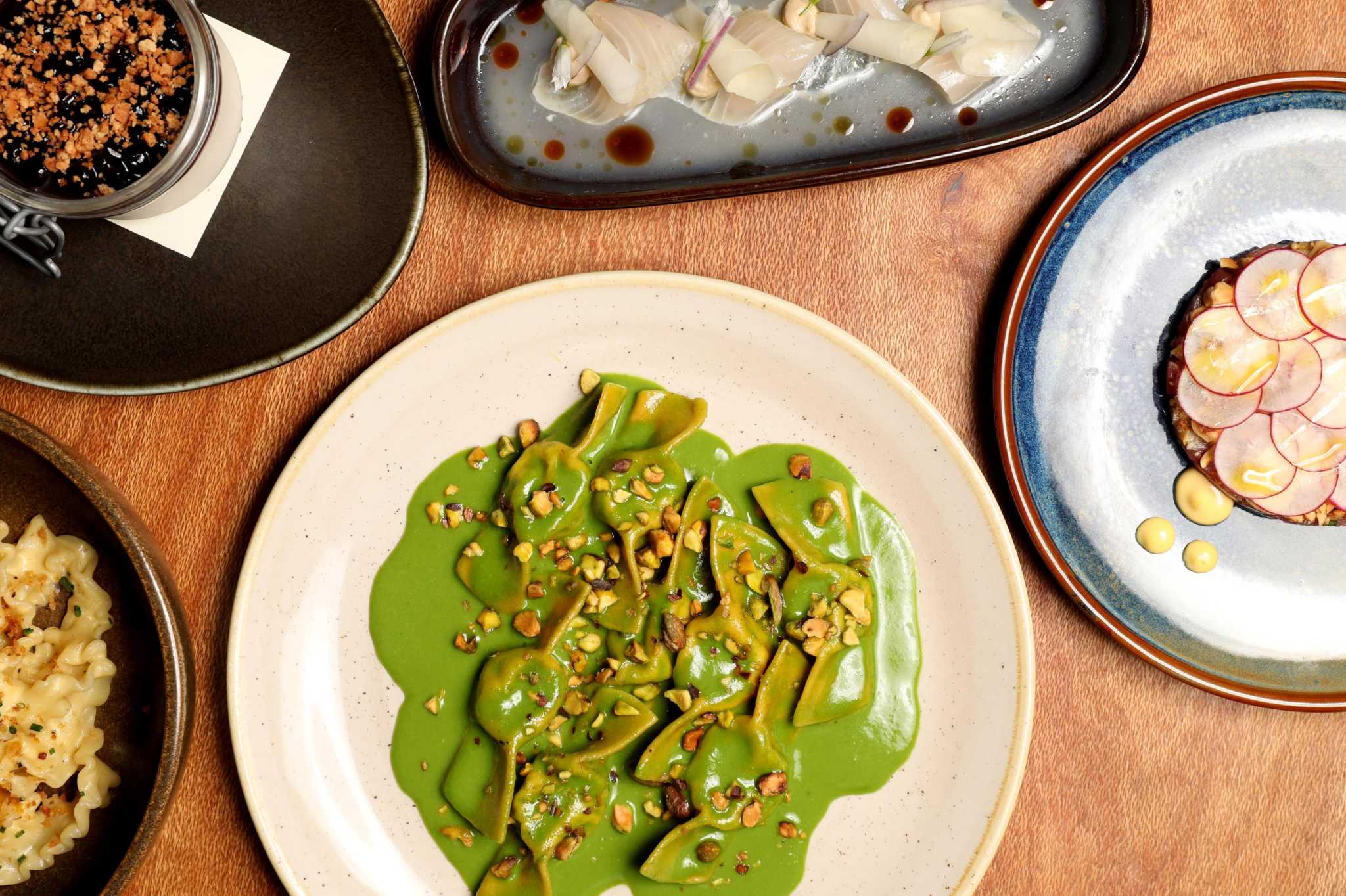 Pasta and crudo restaurants are everywhere. This animated SF spot shows us why
Recently, Toronto restaurateur Jen Agg tweeted something so succinct and deadly sharp, it was like a sashimi knife straight to the heart. She compiled a list of what "every restaurant right now" seems to have as a menu template, including roasted carrots, beet salad, crudo and "cacio e pepe (many forms)". "Every restaurant" means your average 21st century North American culinary hangout zone, of which we certainly have a plethora in the Bay Area.
It seems like you can't throw a golden beetroot in San Francisco without stumbling across a pasta restaurant that promises to be unlike any other pasta restaurant, and Itria is definitely one of them. Off the top of my head, I can name a handful of its sister institutions, new and not-so-new, where you can enjoy pasta and raw fish: Penny Roma, One Fish Raw Bar, Picco, Daytrip, for example. Common in Italian beach towns and popularized in the United States by Dave Pasternack at New York's now-closed Esca, crudo has been a longtime focus of Bay Area chefs from Michael Mina to Mel Lopez de Pearl 6101. Established as a restaurant of handmade pasta and crudo specialties, Itria excels in the small niche it has carved out for itself in the culinary moment.