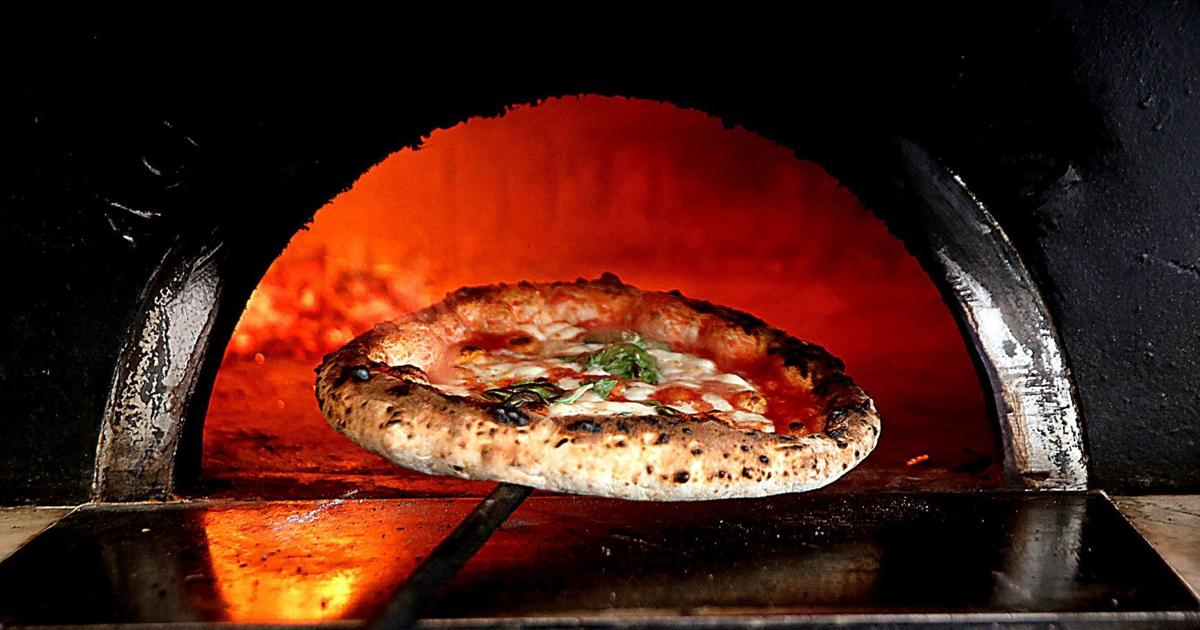 Lost year of Italian restaurants in Saint-Louis: our reviewer finally discovers 4 major debuts in 2020 | Restaurant Reviews
(Contrary to the received wisdom about Neapolitan pizza: I brought the aforementioned Honey Pepperoni Pie for my wife's dinner, about a 35-minute drive away. With just a brief reheating, it was, otherwise fresh from the oven, ideal, still great.)
The Sieves weren't Neapolitan newbies when they opened Noto in January 2020. They launched the concept in 2017 as a food truck – or, to be more precise, as a wood-fired oven trailer. Wayne had first eaten Neapolitan pizza in Glasgow, Scotland for a culinary competition, and his passion for the style developed with subsequent trips to Italy.
The trailer marked a return to professional cooking for Wayne, who had cut his teeth in country club kitchens before leaving the industry for several years. Meanwhile, Kendele was working alongside her father, Jasper Noto, at his J. Noto bakery. When her father announced that he wanted to retire, she and Wayne decided to convert the St. Peters bakery into a restaurant.
In addition to her reception duties, Kendele is also in charge of Noto's desserts, which include decadent pistachio-flavored cannoli. Macy Foster is the stellar bartender, skillfully moving through a cocktail list of quirky concoctions and riffs on negroni, Old-Fashioned, and other classics.
Noto had just entered my usual review window when the pandemic stopped hit in March 2020. Does it seem slightly ridiculous to you to review it now, 23 months after its debut? A little. But on the bright side, I experimented with a more complete version of Noto. Last April, the Sieves hired Josh Poletti as their executive chef. Poletti, who has cooked at many restaurants in the area, including the (late) Libertine, Basso, Pastaria and Louie, has helped transform Noto from a great pizzeria into a great Italian restaurant.