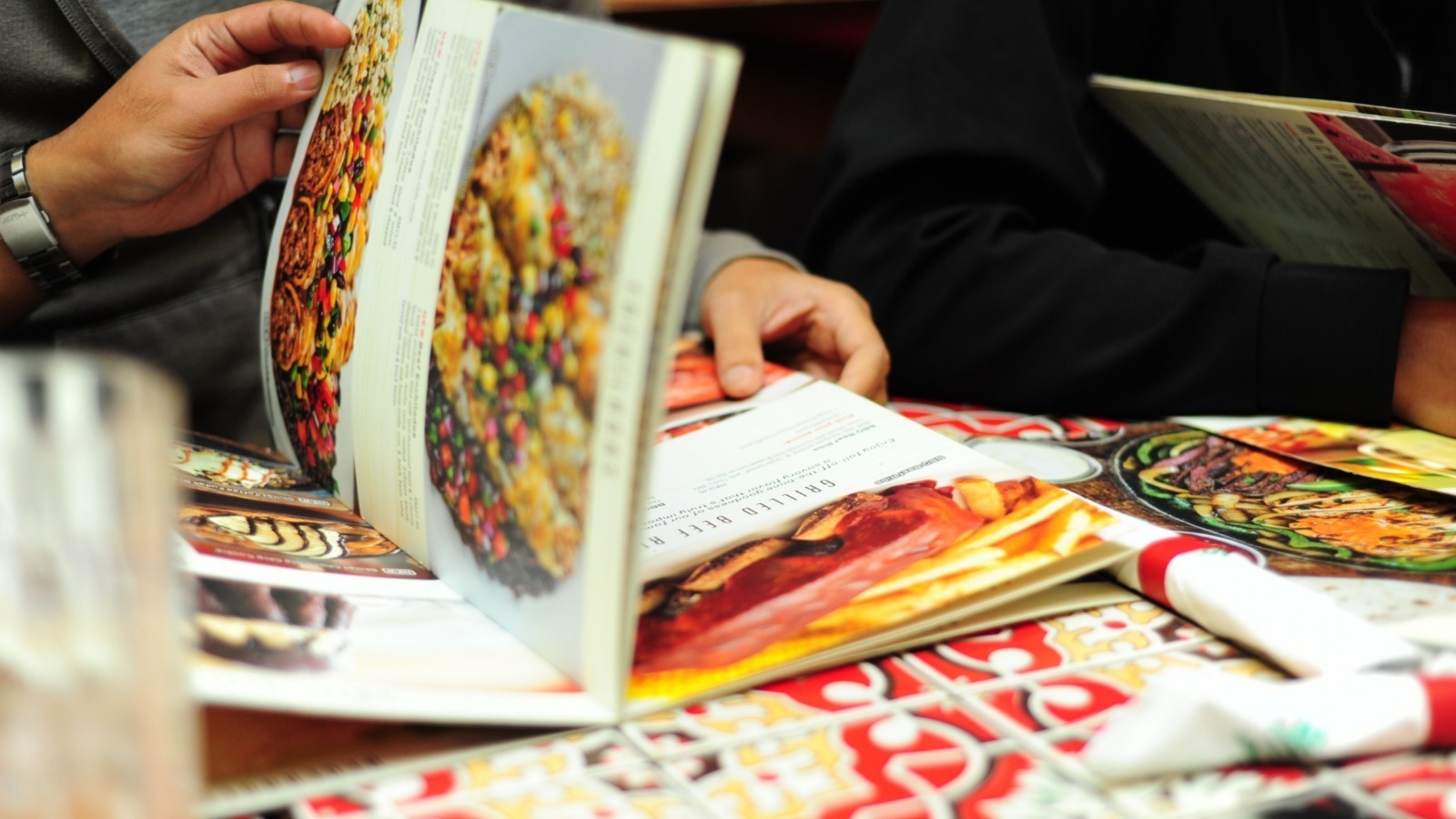 How Restaurant Menus Have Evolved to Elevate the Dining Experience
An unspoken truth from the restaurant industry is that most menus are full of tricks to get you to spend money — and the visual appearance of the menu is often intentionally designed to drive behavior, according to the book. historian Allison Pearlman "May We Suggest". The color scheme can indicate how upscale or casual the restaurant aspires to be and may even whet your appetite, according to restaurant consultants Aaron Allen and Associates. Fonts matter too: Rounder typefaces may cause you to associate desserts with being sweeter (via BBC). And while photos on menus can turn diners off, according to Daily Mail, some restaurants are finding that hand-drawn illustrations have a decidedly positive effect.
The latest evolution of successful restaurant menus? Restaurant owners are embracing design as a way to elevate menu aesthetics and enhance the dining experience. In addition to providing a retro touch, artwork on restaurant menus can create an inviting, exciting, and memorable "vibe" by Eater.
And in fact, some say tangible art is a reintroduction of optimism as Covid-19 continues to bankrupt restaurants. "As we come out of the land of QR codes, it's nice to have something that's palpable, and that feels unique, and that feels special, and that's an integral part of the space," said Bryn Barone. , partner of Che Fico in San Francisco, to Eater. So the next time you dine out, you might not only get a simpler, more focused menu, but one that adds an artsy and whimsical touch to your experience.