Great Bend's popular restaurant and bar, The Whistle Stop, damaged by fire | Jefferson County
GREAT BEND – A local favorite bar and restaurant, The Whistle Stop Tavern, was badly damaged by a fire on Saturday night.
Firefighters received the call around 5:52 p.m., according to Great Bend Fire Chief Mark Pomerville, who has led efforts to minimize damage to the company at 33926 Route 3.
"When we arrived there was smoke coming from under the roof and the fire was fully lit on the kitchen side of the building," said Chef Pomerville.
A number of restaurant and bar patrons, as well as staff across the company, evacuated safely before firefighters arrived. No injuries were reported.
An interior approach to the blaze allowed firefighters to bring it down, preventing it from taking over the entire structure.
Although the kitchen area was a complete loss, the bar and dining area suffered only smoke and water damage, the chef said.
The siding of the next door neighbor's house within 20 feet of the fire was severely heat damaged on the wall facing the fire where it melted, coiled and peeled away from the building.
Chief Pomerville said investigators determined the fire was "electrical in nature."
The two-alarm blaze also received responses from volunteer fire departments including Felts Mills, Deferiet, Evans Mills, Carthage, West Carthage, Fort Drum and Black River, as well as the Carthage Area Rescue Squad. Three other fire departments – Pamelia, Natural Bridge and Castorland – covered the areas of these services assisting at the Whistle Stop.
Recent renovations had been made to the property, including a new red coating.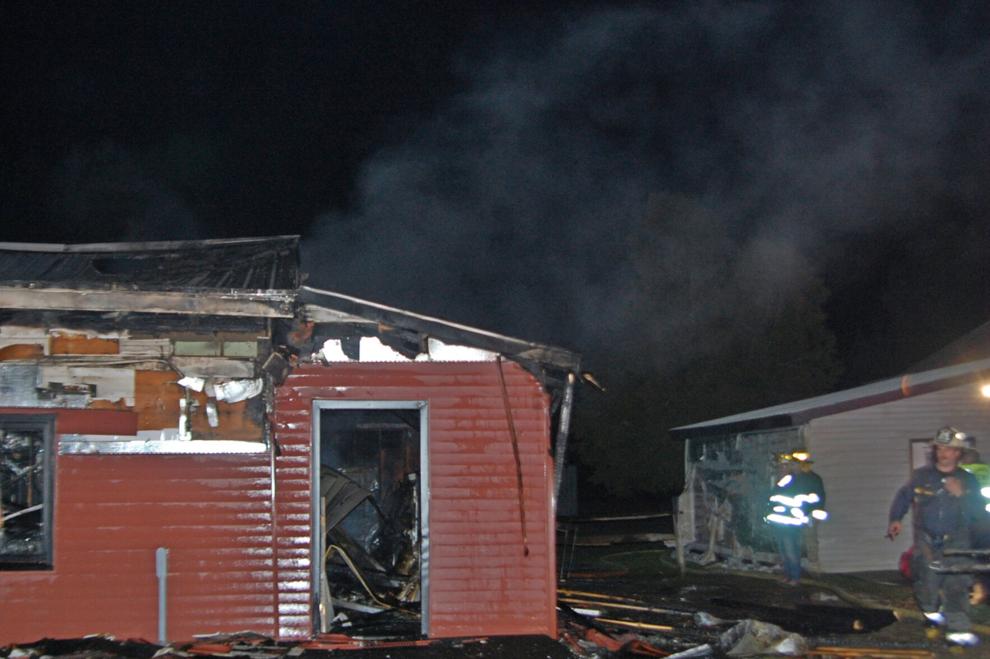 The Whistle Stop has been a popular hangout for area residents for decades. Although the company has changed ownership and name over the years – it was known as Tom and Jerry's for a long time – it reverted to its original name a few years ago under new management.