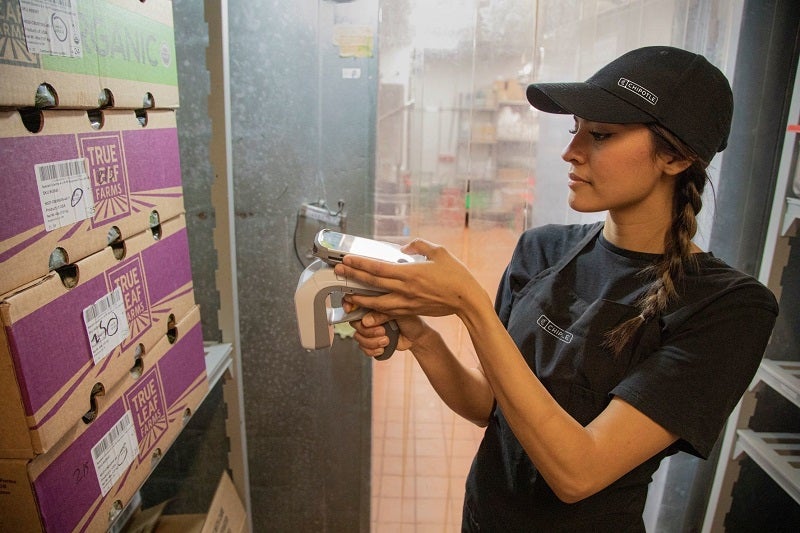 Chipotle Mexican Grill tests RFID technology in 200 restaurants
The American restaurant chain Chipotle Mexican Grill is testing radio frequency identification (RFID) technology in nearly 200 restaurants in the greater Chicago area as well as in its Chicago distribution center.
To develop this test, the restaurant chain has partnered with the RFID laboratory at Auburn University. to Th technology will be used by the company to improve traceability and inventory systems.
Laurie Schalow, Director of General Affairs and Food Safety for Chipotle Mexican Grill, said, "We have been developing our RFID program for two years and see this innovation as the next evolution in traceability and food safety.
"We are excited to field test this innovation with our suppliers and restaurants to enhance our robust traceability program."
Chipotle said the RFID tags will be used on meat, dairy and avocados from five Chipotle suppliers.
Ingredients for the test will include RFID-enabled checkout tags, which will be scanned by RFID readers, which complement existing scanners in restaurants.
With this new technology, Chipotle expects to act quickly on food safety and quality issues.
Chipotle says it is one of the first foodservice companies to use the RFID tag system, which will be used to track ingredients from suppliers to restaurants through serialization.
The company said it has also collaborated with various companies, including Mojix, an RFID software provider, Avery Dennison, an RFID and materials science innovator, and RFID reader and encoding solutions provider Zebra Technologies.
Scott Boatwright, restaurant manager of Chipotle Mexican Grill, said, "RFID tags turn inventory management into an automatic digital function that optimizes restaurant operations and gives our restaurant support centers access to inventory data. in real time.
"This integrated technology enhances the experience of our employees at participating restaurants while benefiting our supply partners."
Last month, Chipotle partnered with Miso Robotics for a self-contained kitchen assistant called Chippy, which was designed to make tortillas.