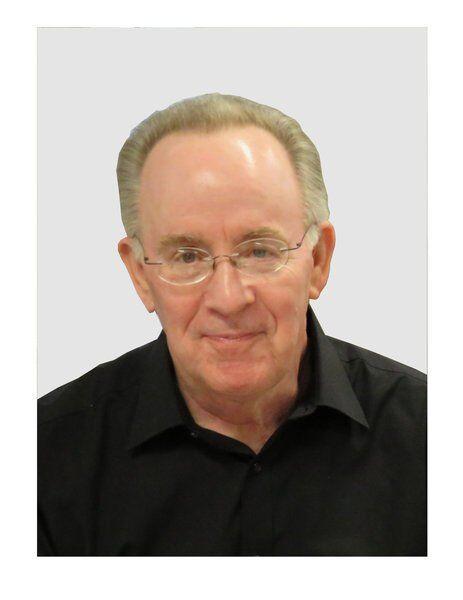 A story of two restaurants | Opinion
Huntsville is fortunate to have a lot of great restaurants, although less than just a few months ago, mostly due to COVID. It seems like you always enjoy certain things more after they're gone. For example, Texan is gone, having been a downtown staple for many decades. Former SHSU students have fond memories of this institution, when there were fewer restaurants in town to choose from.
Restaurants have been opposing this for quite a while now. With the onset of COVID, mandatory limits on the number of customers that can be served, zero when closures were needed, to 25 to 50 to 75 percent. How long each level of occupation was decided for them by Austin or Washington. The attrition was heavy.
Looking back, sixty-three percent of restaurants laid off employees during the pandemic; 29 percent laid off more than three-quarters, according to the Penn State Social Science Institute. Ten percent of restaurants in the United States (79,438) have closed permanently since the start of the pandemic, a foodservice research firm has found.
Still, some things can no longer be blamed on COVID. As a long time resident of Huntsville, I visited just about every restaurant in town. This month, I visited two establishments that I favor with my patronage. During a meal, a visit with each manager was instructive.
The number one restaurant has been part of a national chain in Huntsville for many years. Its large menu attracts a clientele ranging from college students to seniors. As I approached, people stood outside, obviously on a waiting list. Since we were after peak lunch hours, I was a little surprised. I'm on the list.
Then I saw that half of the restaurant was closed, vacant. The other half was not full. My surprise turned into curiosity. I asked the hostess, today also the manager, the obvious question. Looking tired, he replied that work was his problem. It was down 60% among cooks, waiters were scarce and those who remained overworked. In an otherwise prosperous restaurant, he and his wife worked with a small team just to keep the doors open. He went on to say that when he was able to get candidates, more showed an upright attitude that he had not noticed before. He was not optimistic.
Our quartet was seated in the bar, a less desirable location, as we appreciate quieter places for conversation, but we didn't object. We were served by a young man with a sweat on the forehead. He brought us a free aperitif for 'having had to wait', apologizing as he did. Obviously it was doing all it could, as it covered multiple server areas. A good meal – and – our eyes were opened.
The second restaurant is family-run, well located, also in operation for many years. It's never as busy as the first restaurant (formerly), but the food and service is always very good to excellent. Their chef is family-run, so the quality of the food is constant. During the worst days past, without paid wait staff, they survived by filling in the gaps with family members. This manager has also had difficulty hiring employees and reports that candidates arrive with unrealistic expectations for the job. However, despite long hours and a variable clientele volume, the manager is always smiling and friendly. And – just as tired as the first one.
Two different restaurants. Two common denominators. Both have survived by doing what they have to do, with managers willing to get workers back to work. This type of "positive" attitude has made America a comfortable country to live in. Additionally, people's willingness to go above and beyond to serve customers makes our lives more enjoyable.
The other common denominator is a labor shortage where there shouldn't be (in August, 4.3 million Americans left their jobs – the most in two decades). COVID is one reason, but restaurants are no longer closed or occupancy is limited. Instead of "where's the beef?" "We now ask" where's the help? " The other factor is government policies trying to address the labor shortage. I remember receiving money that I did not need from the federal government. Others needed them, but they were poorly distributed.
We realized in both cases that our advice could help make a difference. Raised in an age of ten percent tipping, we understand that twenty percent is the starting point for a tip these days, and a tip should be given with joy, like any gift.
It's too early to say for sure, but is it possible that the pandemic and even more so our government's response to it have changed our cultural work ethic forever? Has this contributed to a "work is optional" mentality among some of our potential workforce? Have unrealistic expectations emerged regarding jobs and wages? How will supply chain issues affect restaurant viability? All this and inflation too.
We may not have solutions or power, but we can surely influence the future of our own restaurants, by patronizing Huntsville restaurants, tipping those who can do the work of multiple people, and simply by being patient if things don't go perfectly. Serving today's public is no easy job. Our thanks must go to those who continue to come to work.
–
Gene G. Blair has resided in Huntsville for 42 years. He is retired from the Criminal Justice Center at SHSU and is also retired from the United States Army. He is a CASA board member for Walker, San Jacinto and Trinity counties.